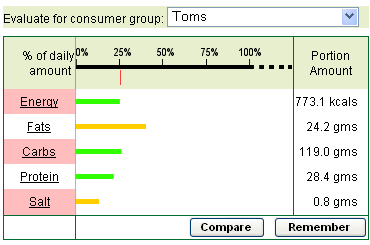 Evaluate what you eat with NutriPlanIT, whether it's a single recipe or a variety of meals.

NutriPlanIT gives you a clear picture of what you have eaten, or what you are planning to eat.

With NutriPlanIT you can evaluate the food you have eaten (or plan to eat) over a single meal, a whole day, a complete week, or any other period of time you wish.